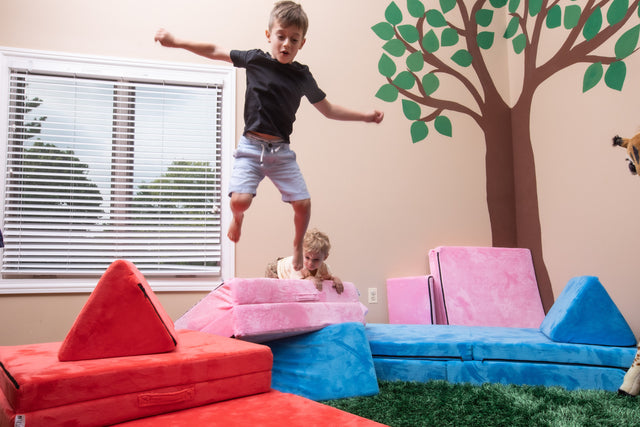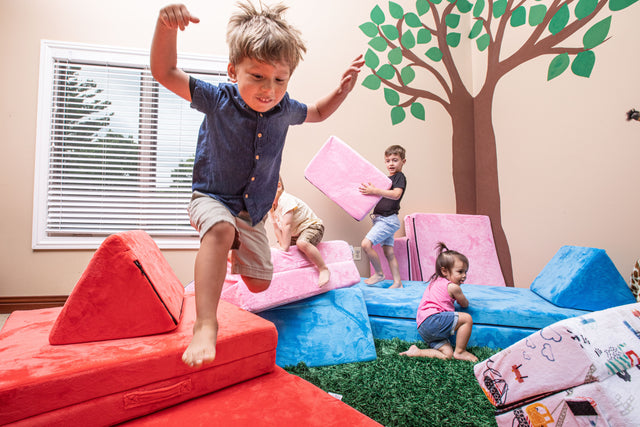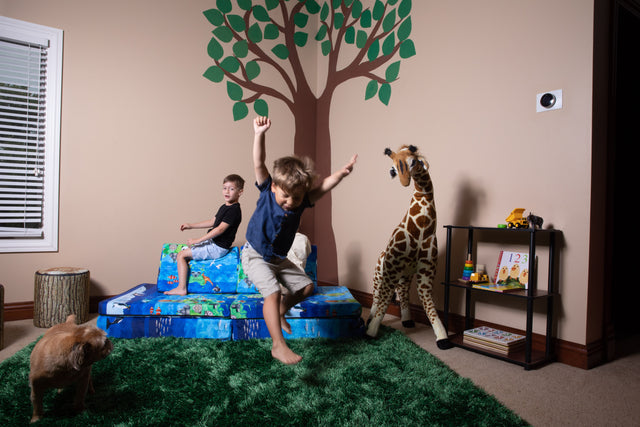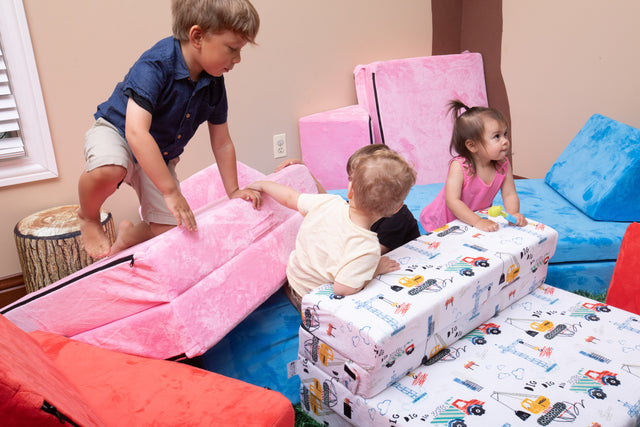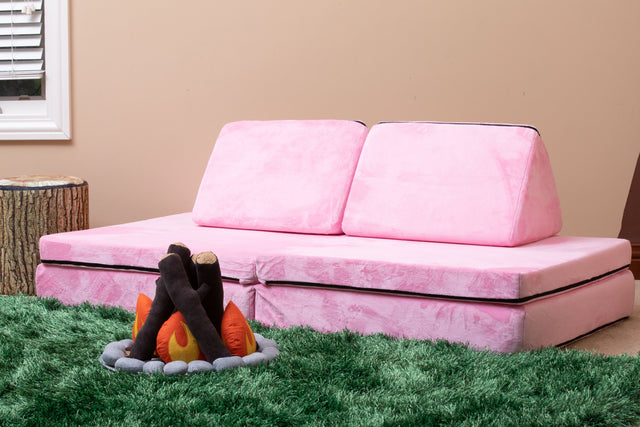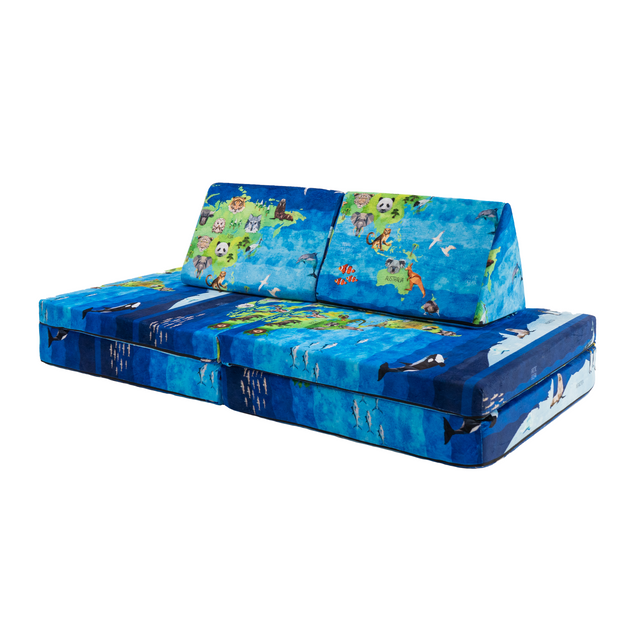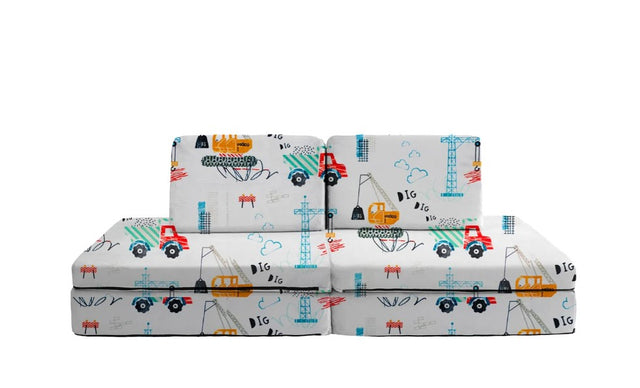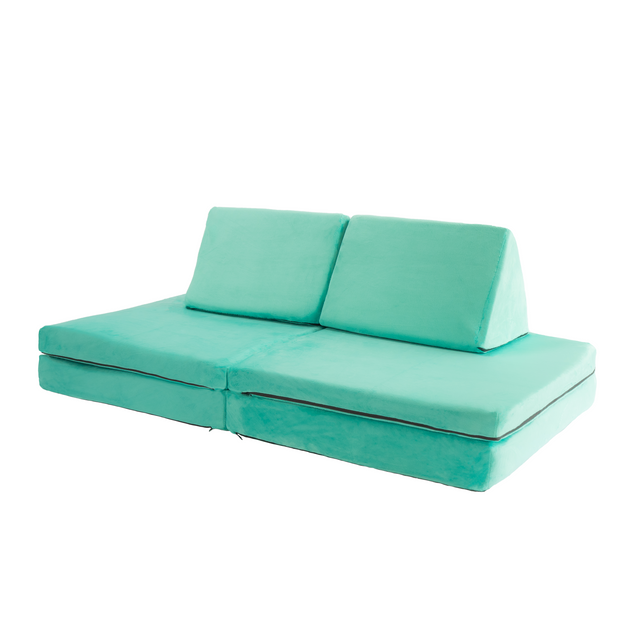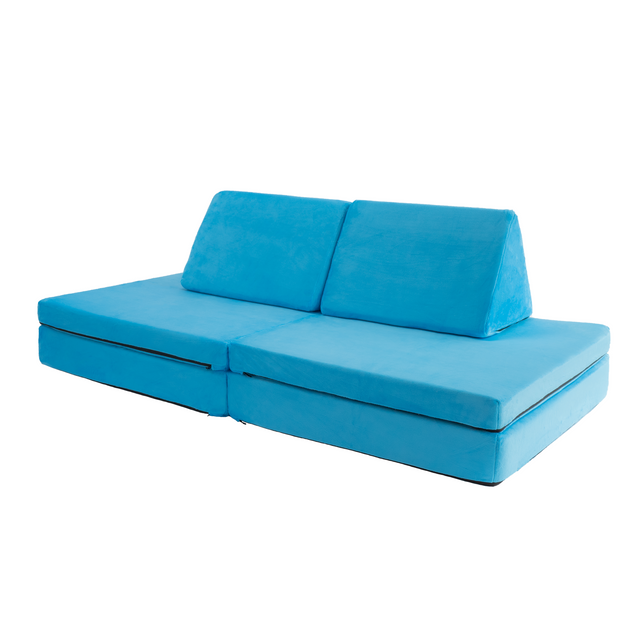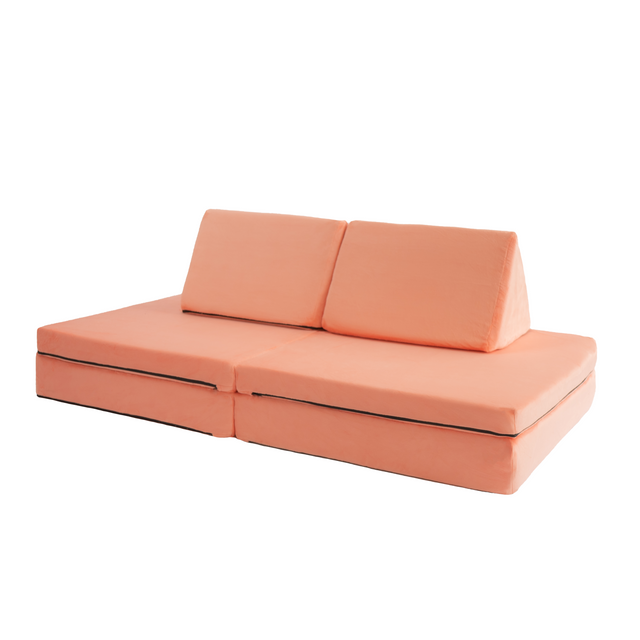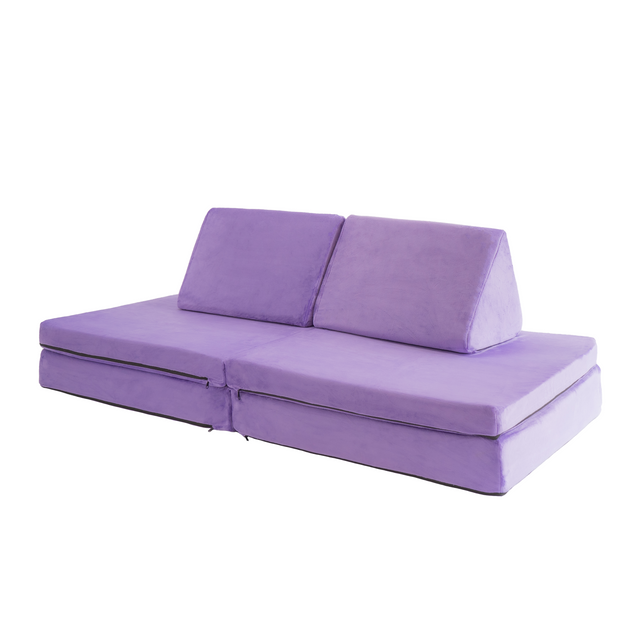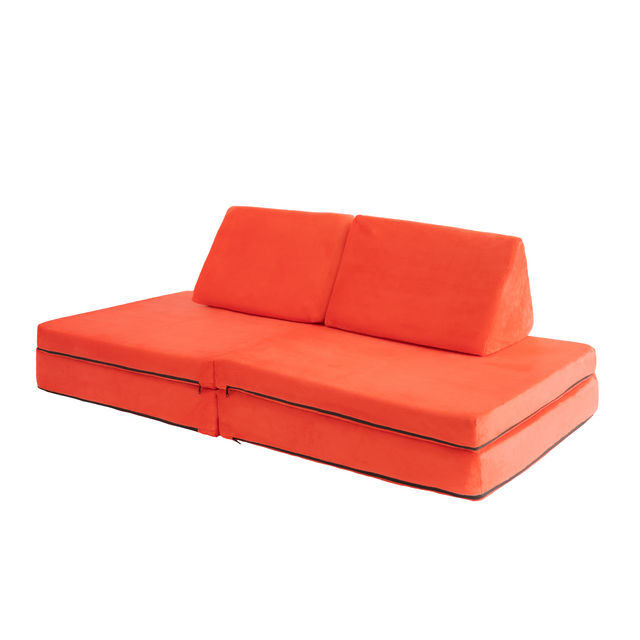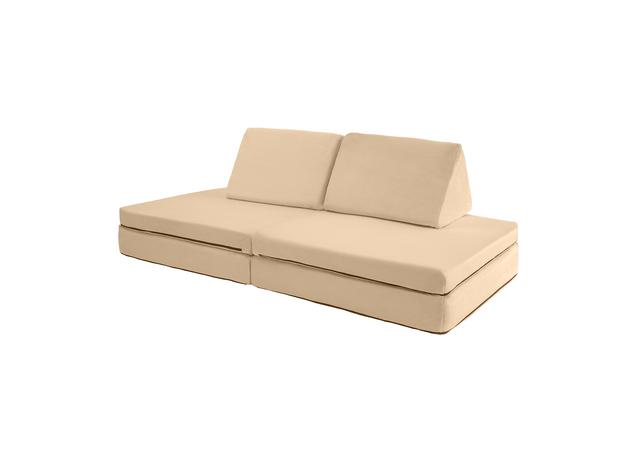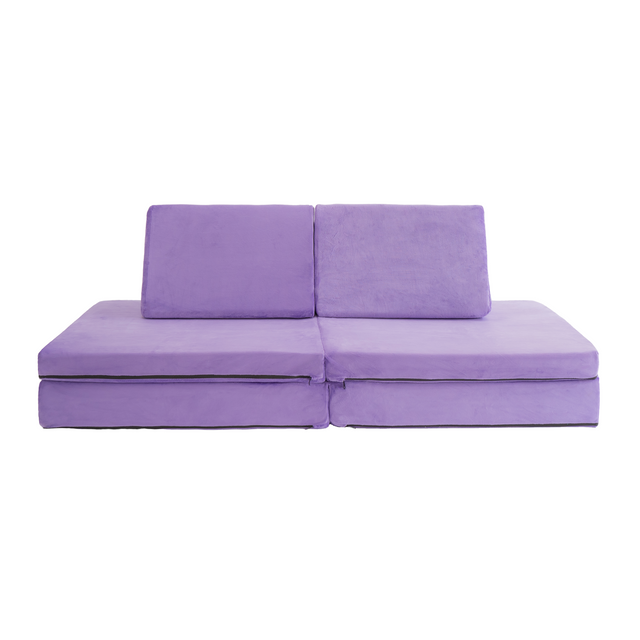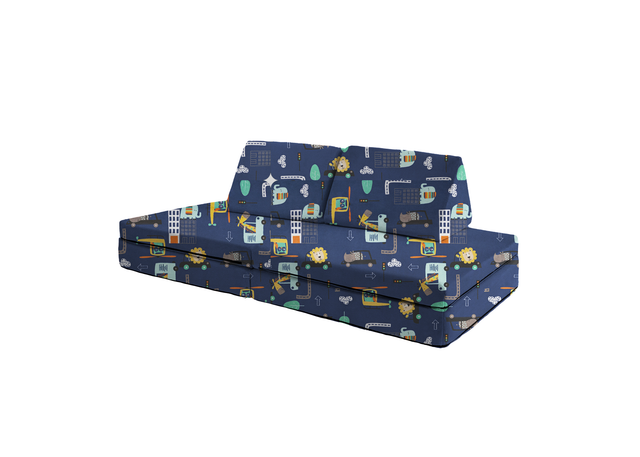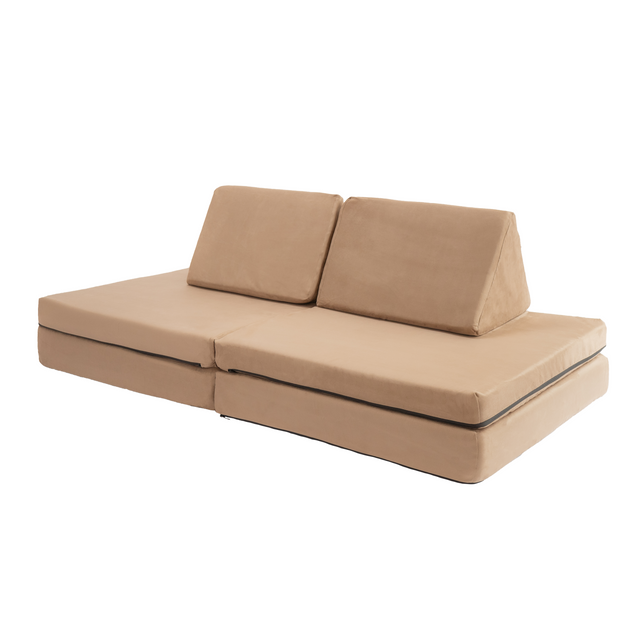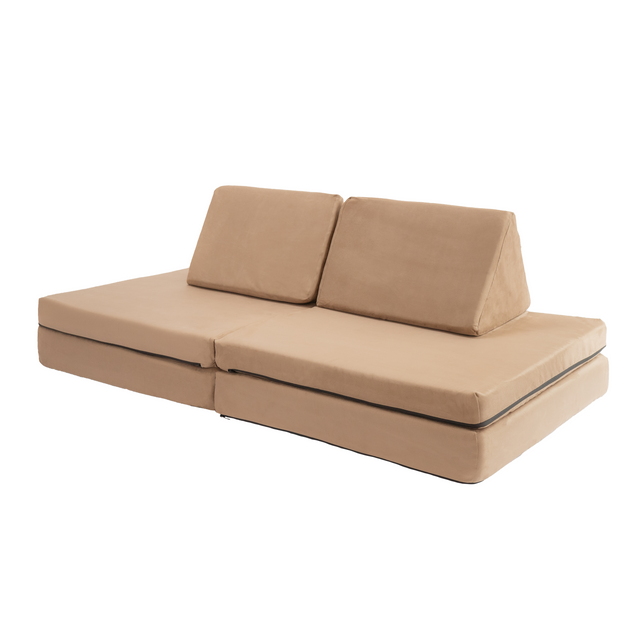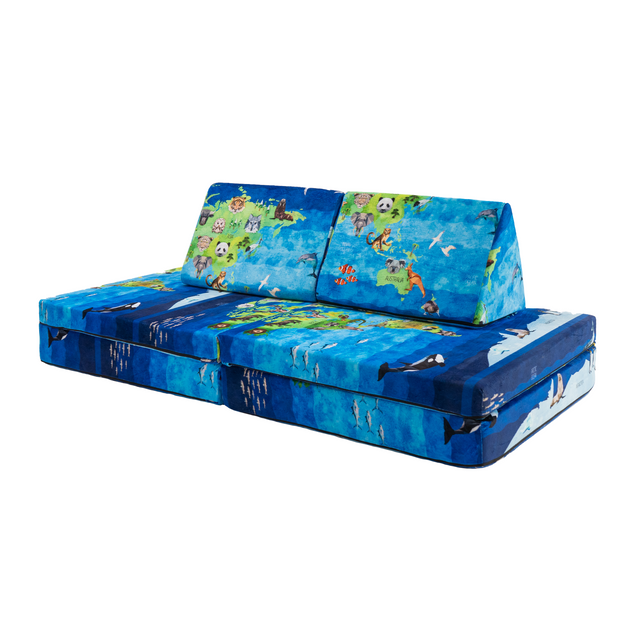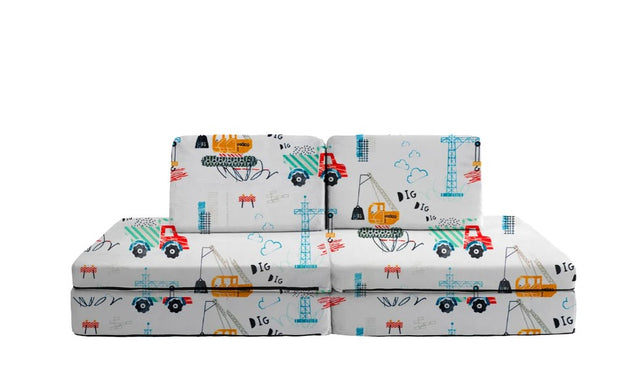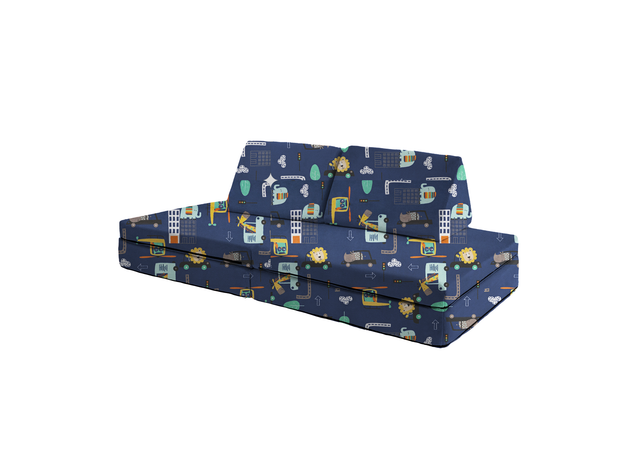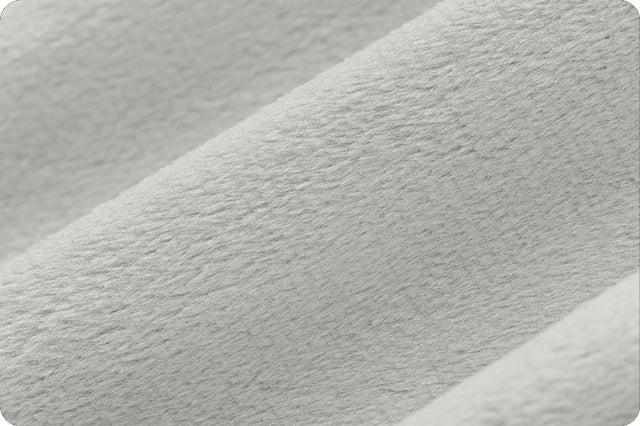 Kid Couch - Modular Foam Play Couch
The Joey Co. Kid Couch takes your playroom to the next level. With its modular design, it can be reconfigured into forts and other builds or layered in with items from our climbing and balance collections to make fun circuits.

Offering a mix of high function and fun, the versatility of the Kid Couch play couch will stimulate your child's imagination and keep them engaged for hours.

Each complete set comes with cushions and a premium cover. We recommend the best selling ultra soft Plush Cuddle Fur fabric. See below for fabric descriptions details.


Dimensions:
The Kid Couch contains four pieces: Foldable base (two cushions), Foldable topper (Two Cushions), and two triangle pillows. The base height is 8.75", width is 66", and depth is 32". Fully assembled with triangle pillows, the height becomes 22.25".

------------------------------------------------------------------------------------------------

Note: Product is manufactured by a premium fabric cut and sew shop in California and packaged to ship in 3-5 business days.

Note: Some labeling may contain Recess Kid labeling. Joey Co. merged with Recess Kid and is working to add Joey Co. labeling to all products.

Note: The Dig Dig print in the photo is only for pattern reference only. This item is for the play couch.

Warning: Due to the nature of the foam product, for best results please open the product within 14 days of receipt.