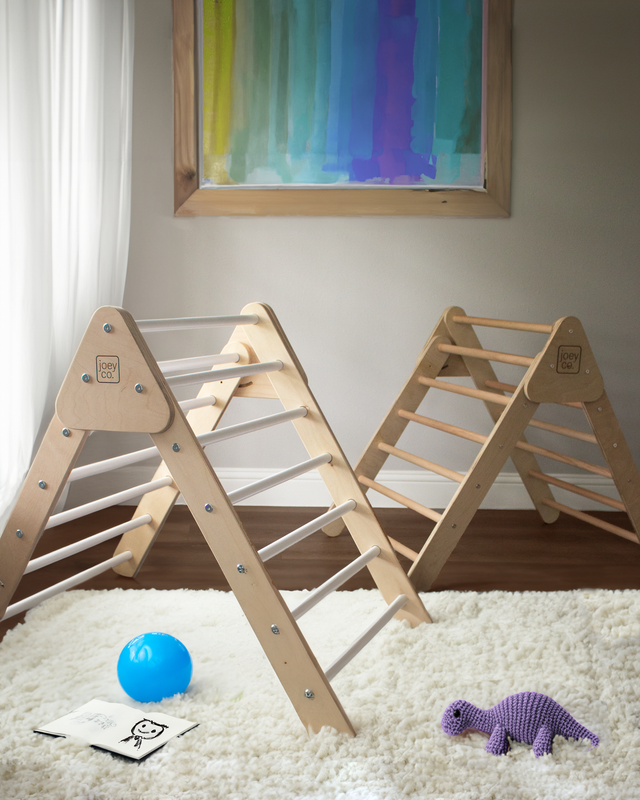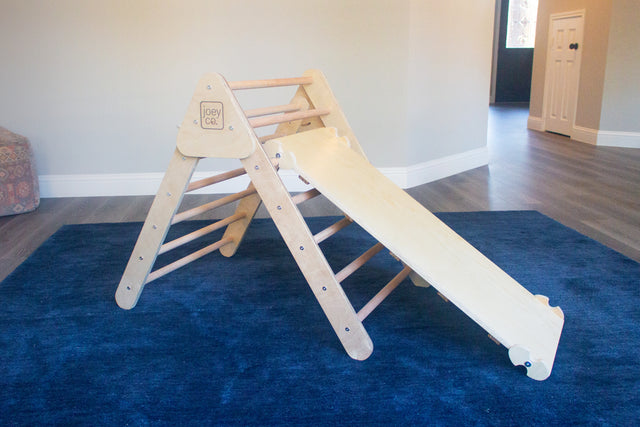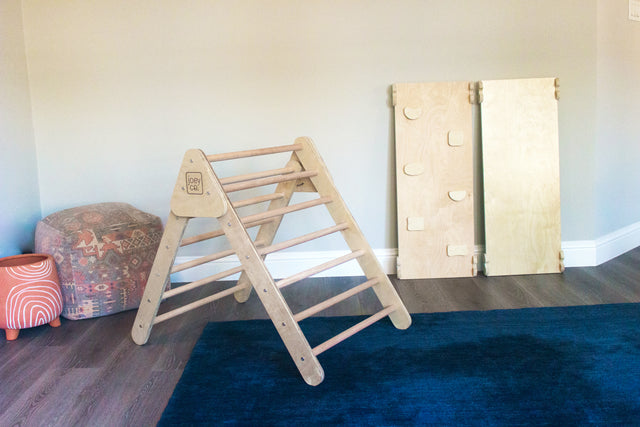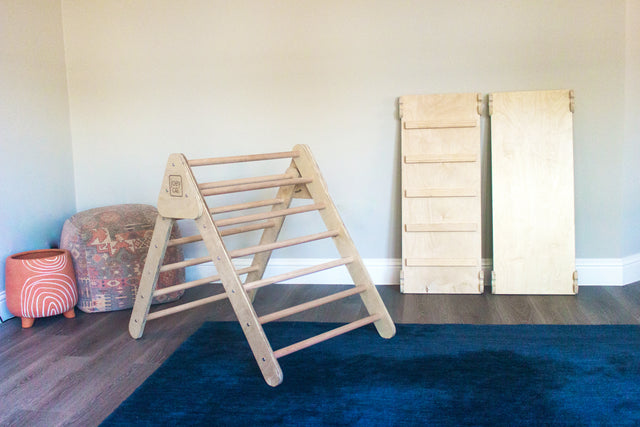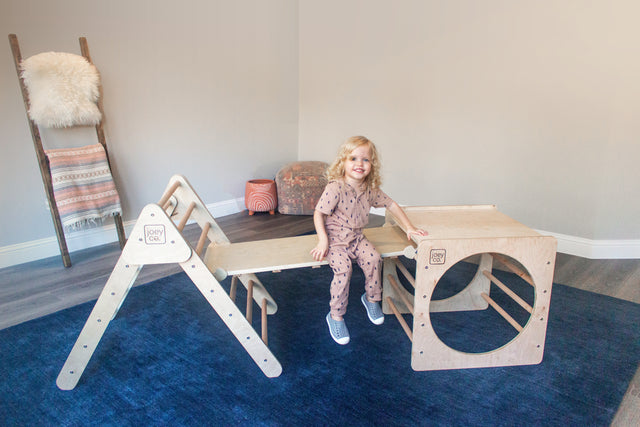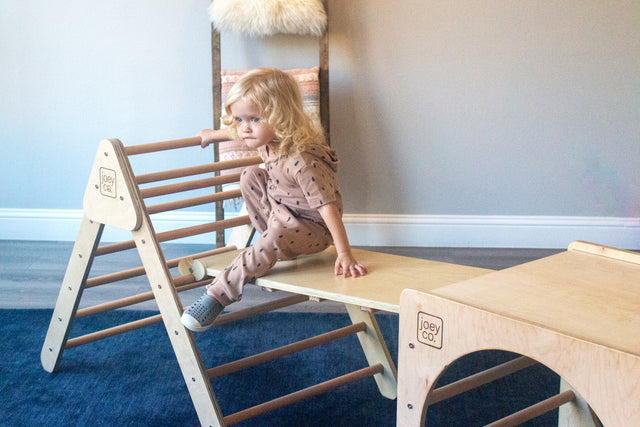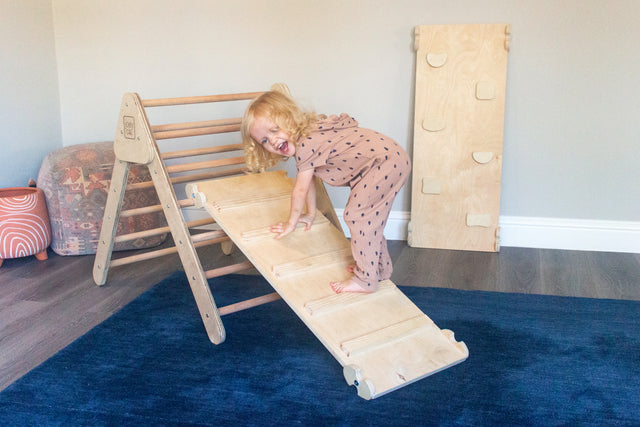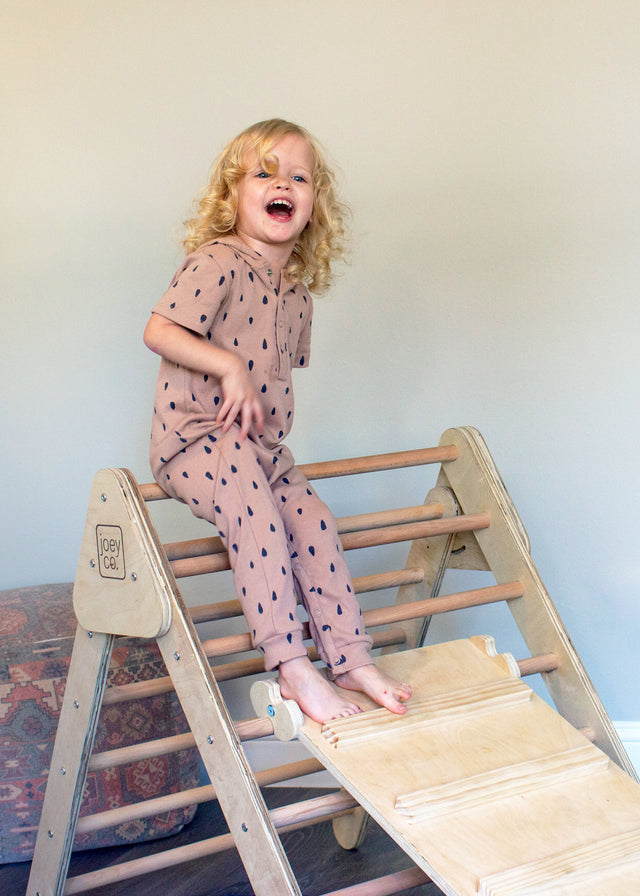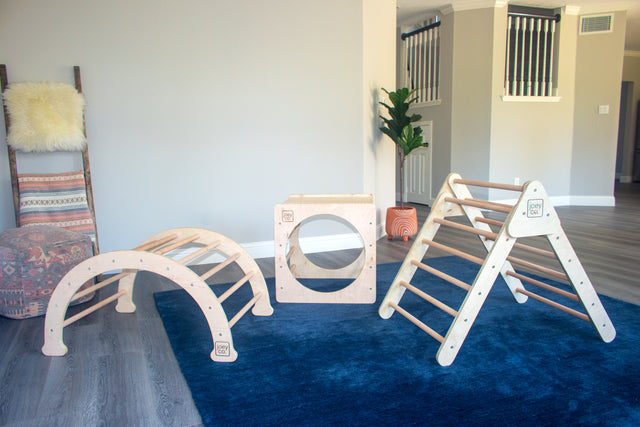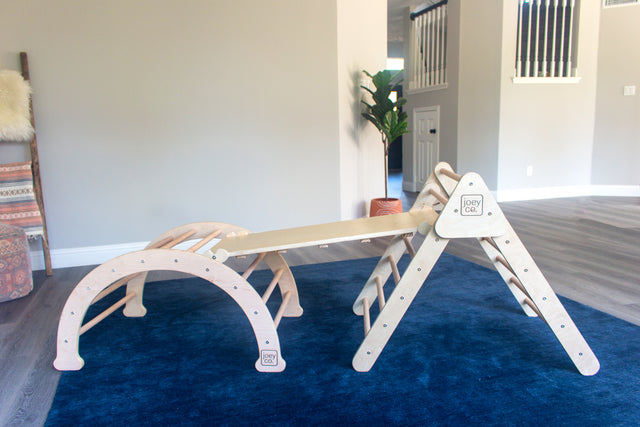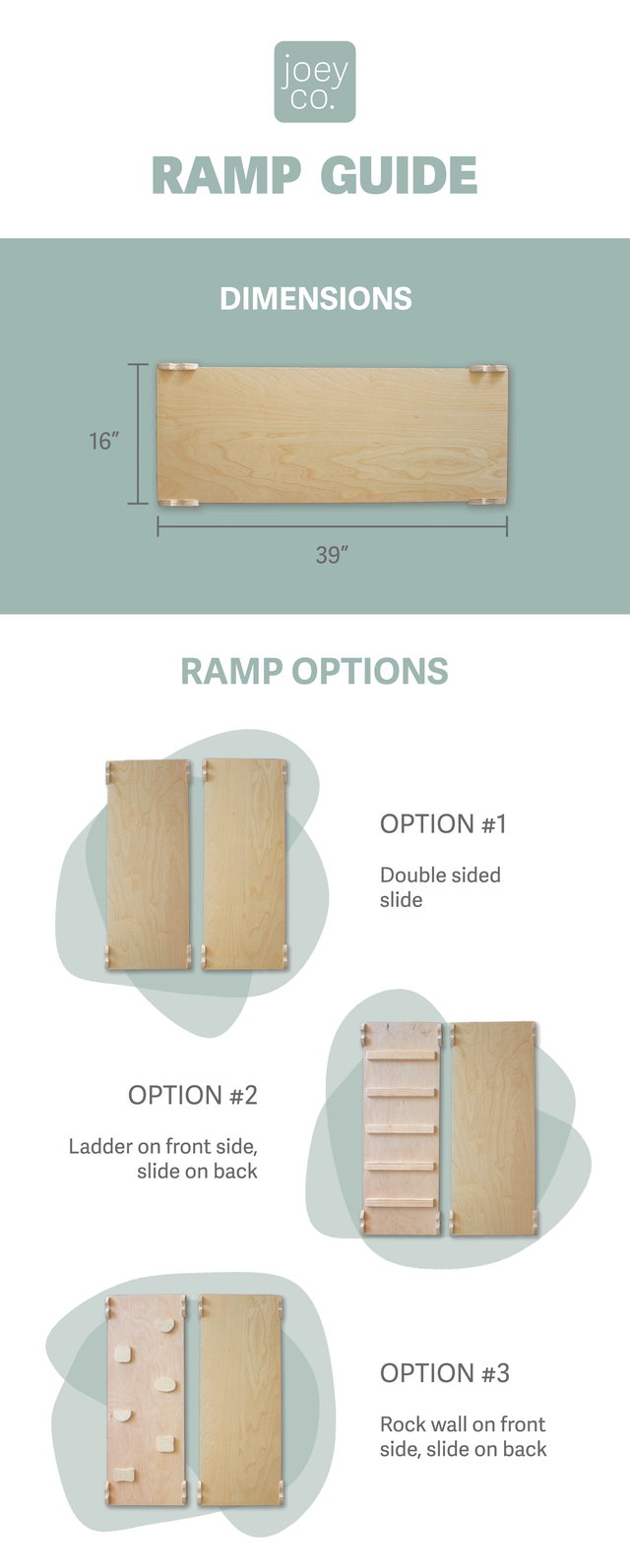 Montessori Climber Triangle
The Joey Co. Climber Triangle is designed for enhanced child playtime. It will help with important growth development like balance control, creativity, motor skill development, and many other critical aspects of your child's life. Our Climber Triangle is designed to be used by children of almost any age.

Key Features
Foldable and Easy Assembly

R

eversible Climbing Accessory (Rock Wall or Ladder or Slide)
Natural Wood Finish
Easy-to-Assemble
Supports American families

Accessory
As an option, you can add a ramp/slide to your purchase package to make our Climber Triangle more versatile for your kid's playtime.
We have three different options you can choose from: the double-sided slide, the reversible ladder/slide combo, or the reversible rock wall/slide combo.


Dimensions
Triangle Open - 31" H x 27" W x 34" Base
Triangle Closed - 36" x 27" x 9"
Toy Tested

Our product is one of the only CPSIA toy tested Climber
Processing Time

Current processing times is 5-7 business days.




PLEASE NOTE
Due to the natural wood, there may be minor divots and blemishes in the product when it arrives.
Climbing Triangle is sanded smooth with no coating. The ramp has been coated with a UV finish that is similar to the prefinished cabinets.
The white color option will only apply to the climbing triangle. If you purchase a combination option, all other products will have the natural tone finish