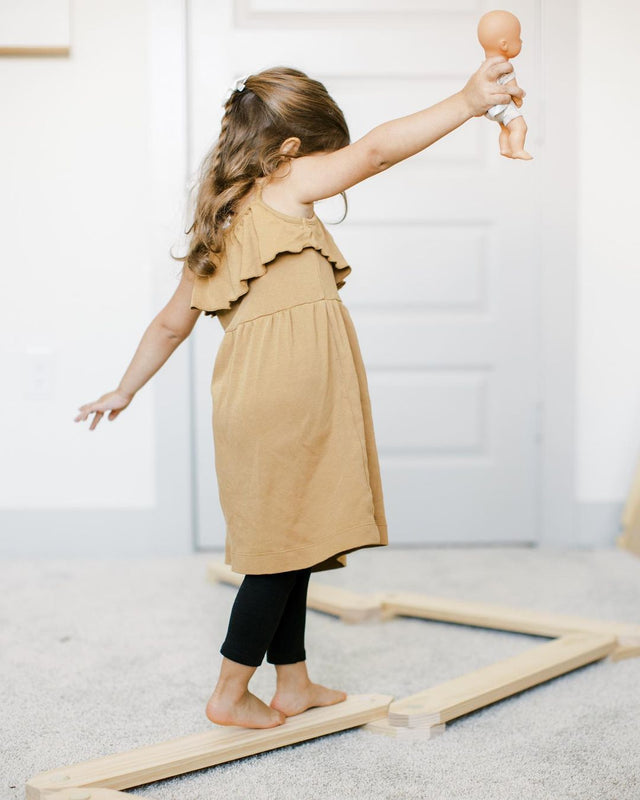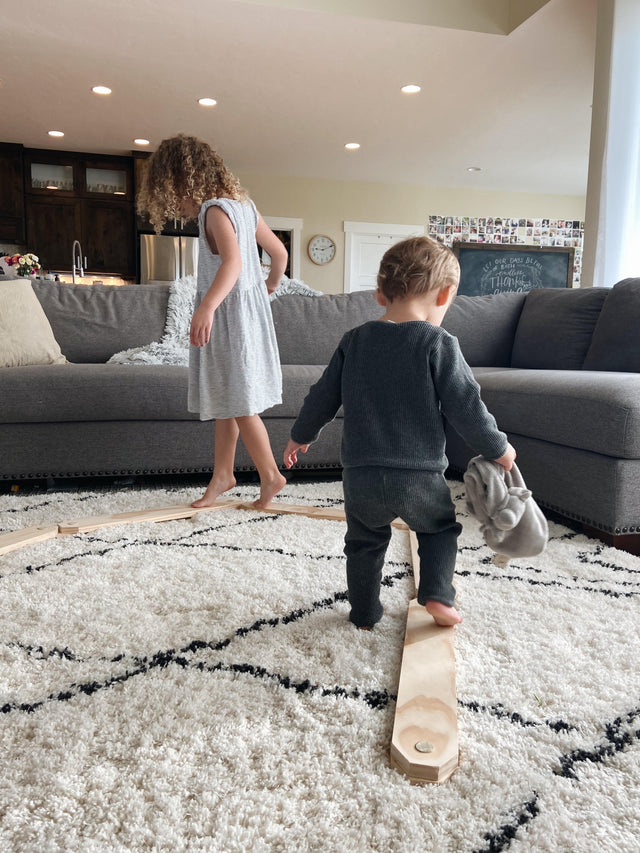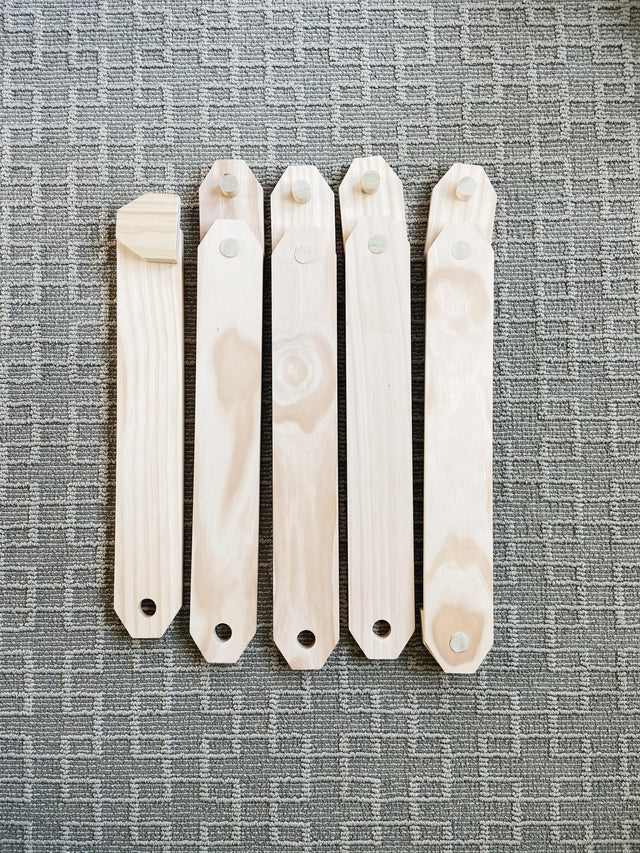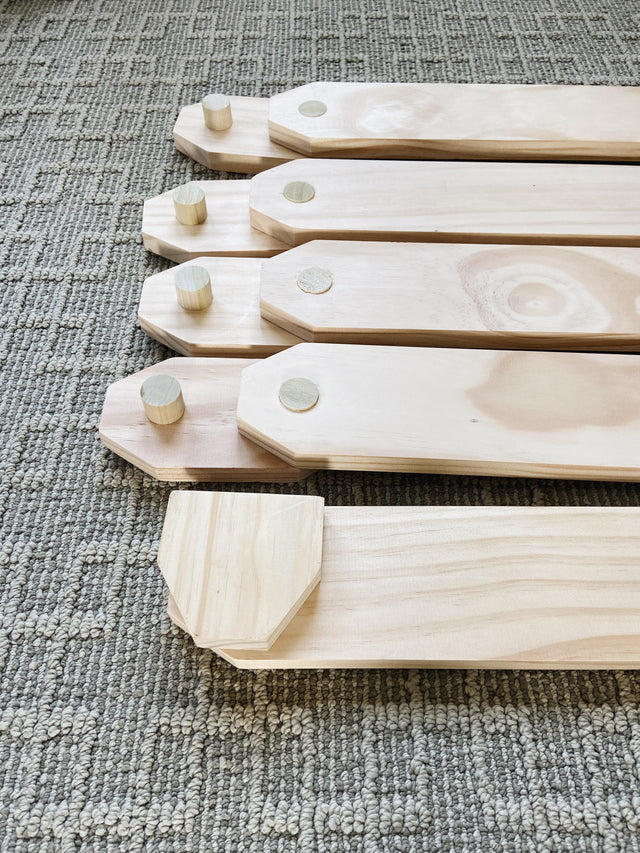 The Joey Co. Introductory Balance Beam is designed for enhanced child playtime. It will help with balance control, creativity, motor skill development, and many other critical aspects of your child's life. Our Balance Beam is designed to be used by children of almost any age, but is especially great for children that are new walkers because it is built low to the ground.
The Balance Beam only sits .75" off the ground to make sure it isn't a long drop to the ground. This makes it great for children that just started walking. 
The design can use any number of balance beam sections to make it 24" long up to 120" long. This is perfect for any size play area. 
Key Features
• Foldable and Modular Design
• Can be straight or zig-zagged
• Five 24 inch sections for a total of 120 inches of beam
• 100% Hardwood Natural Plywood
• Designed by our team in Houston, TX
Dimensions
Beams (5): 24" long by 3.5" wide
Connectors (4): 7" long by 3.5" wide
End Pieces (2): 3.5" long by 3.5" wide
--------
Built with by our team in Houston.
Every detail of our Balance Beam have been created for long term durability.