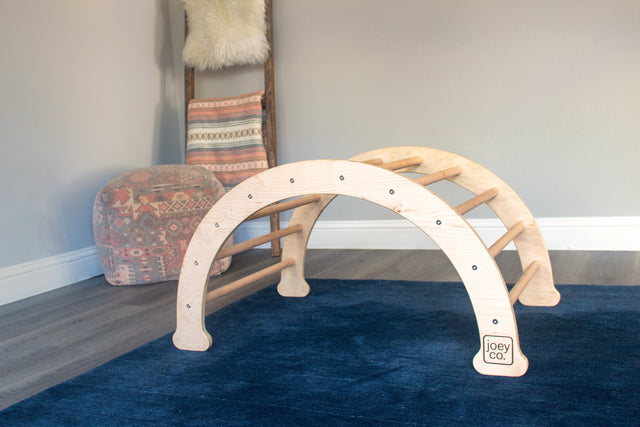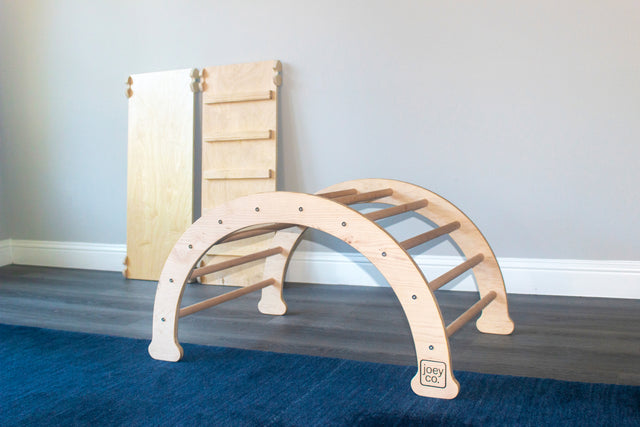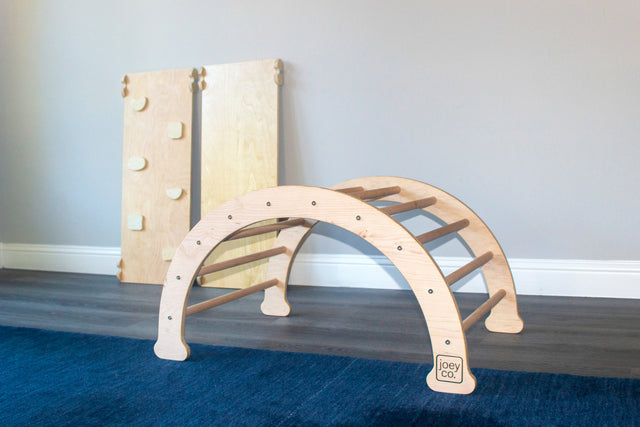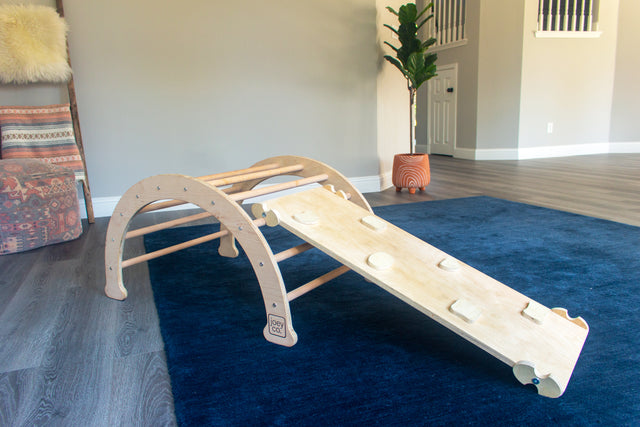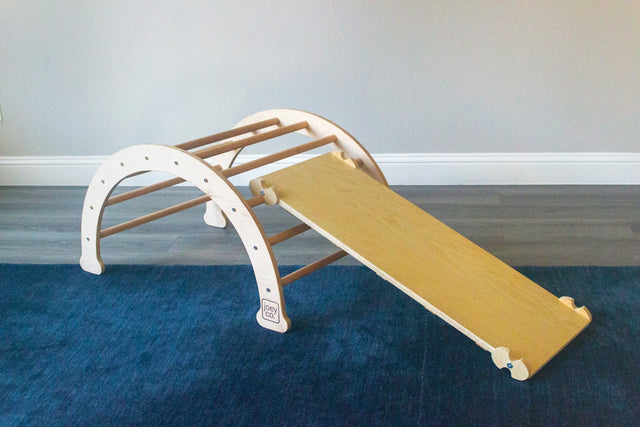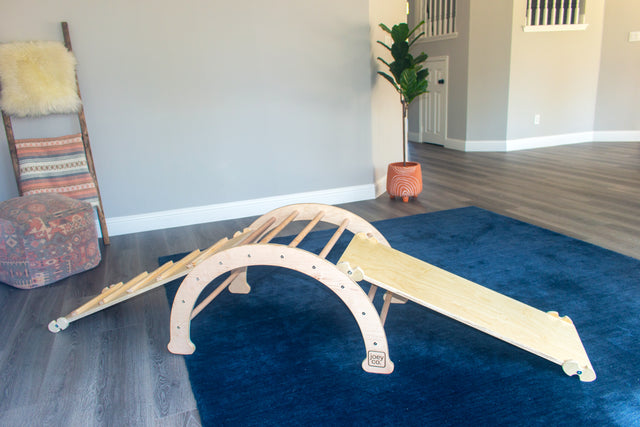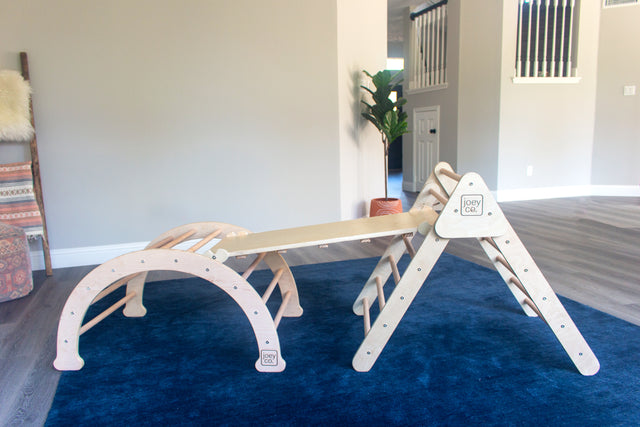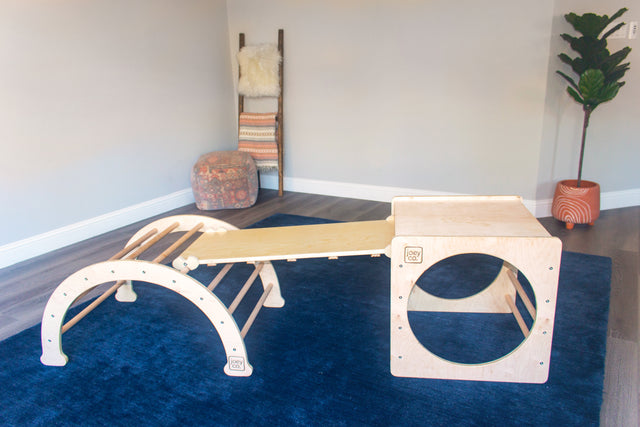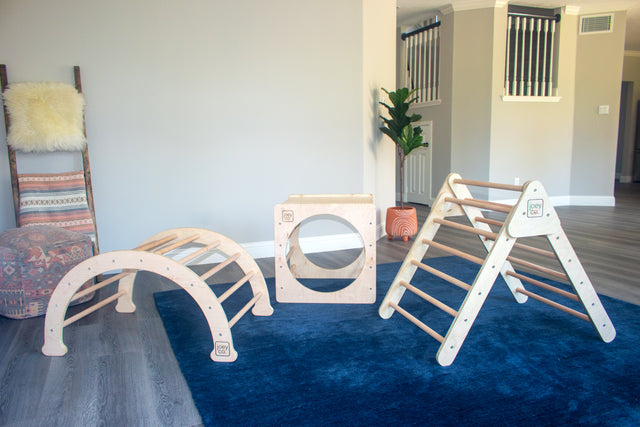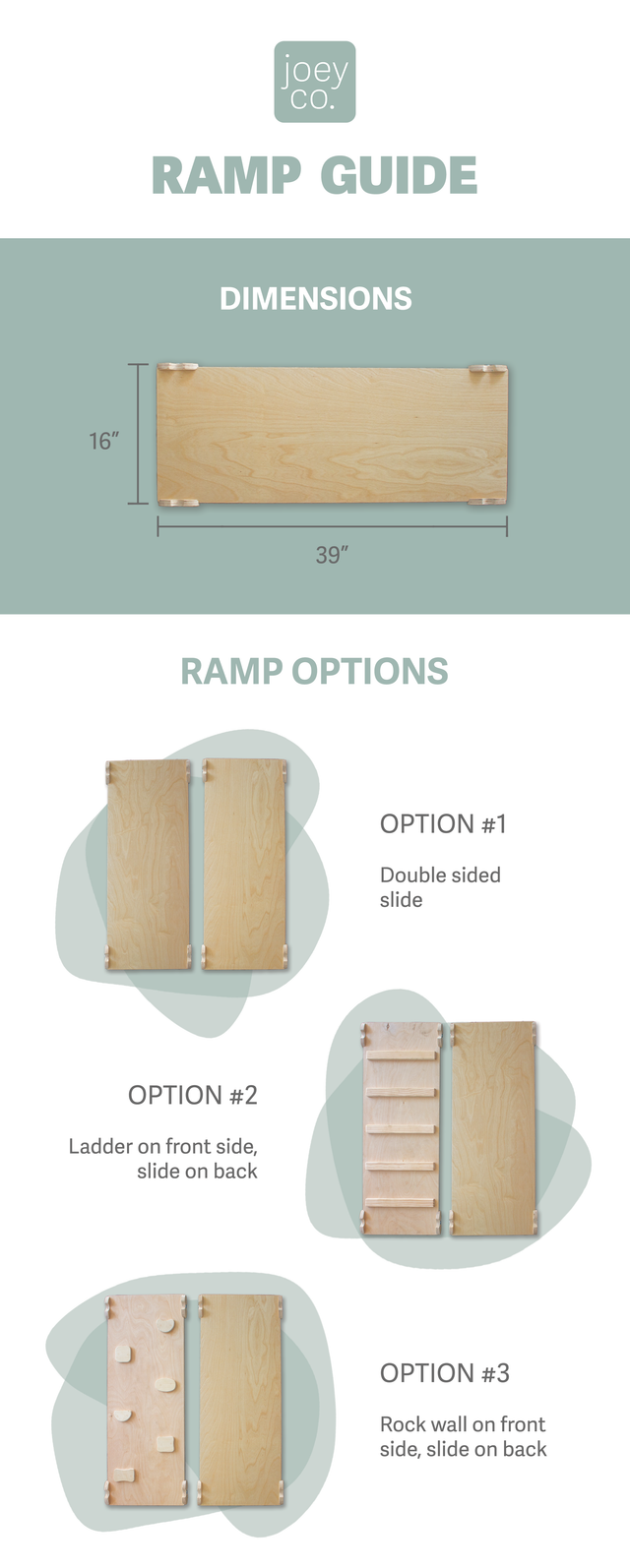 The Joey Co. Climbing Arch is designed for enhanced child playtime. It will help with balance control, creativity, motor skill development, and many other critical aspects of your child's life. Our Climbing Arch is designed to be used by children of almost any age.
Key Features
Reversible Climbing Accessory (Slide and Rockwall)
Made from birch plywood for extra durability.
Easy-to-Assemble
Designed by our team in Houston, TX
Accessory
As an option, you can add a ramp/slide to your purchase package to make our Climber Triangle more versatile for your kid's playtime.
We have three different options you can choose from: the double-sided slide, the reversible ladder/slide combo, or the reversible rock wall/slide combo.
Toy Tested
Our product is one of the only CPSIA toy tested Climbing Triangles available on Etsy.
Processing Time
Current processing times is 5-7 business days.
Weight Recommendations
Climbing Triangle: 120 lb limit (2 children limit @ 60 lbs each)
Ramp: 100 lb limit
PLEASE NOTE
There might be variation on the handholds for the climbing wall compared to the pictures.
Due to the natural wood, there may be minor divots and blemishes in the product when it arrives.
Ramps are now made with plywood for added durability and strength.