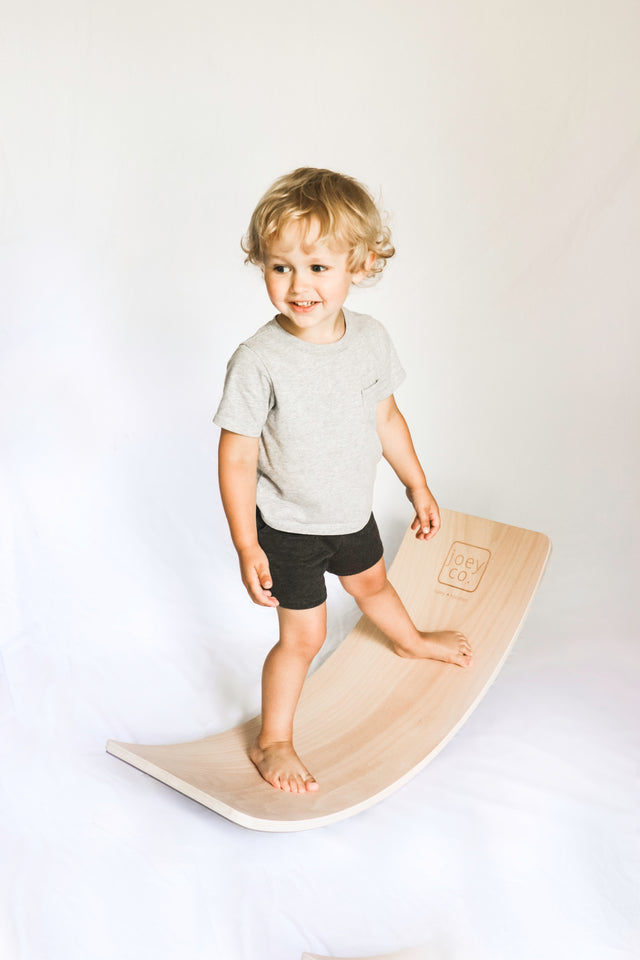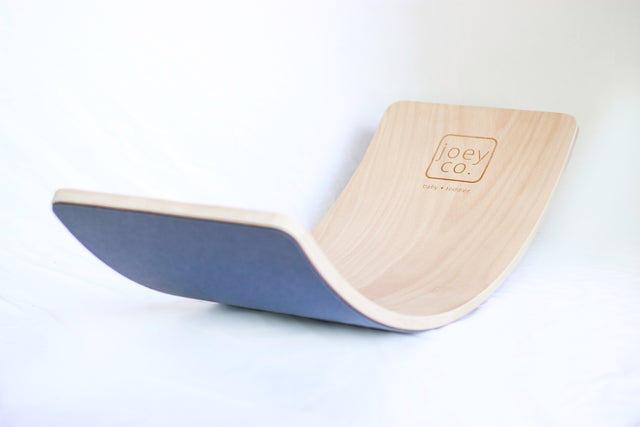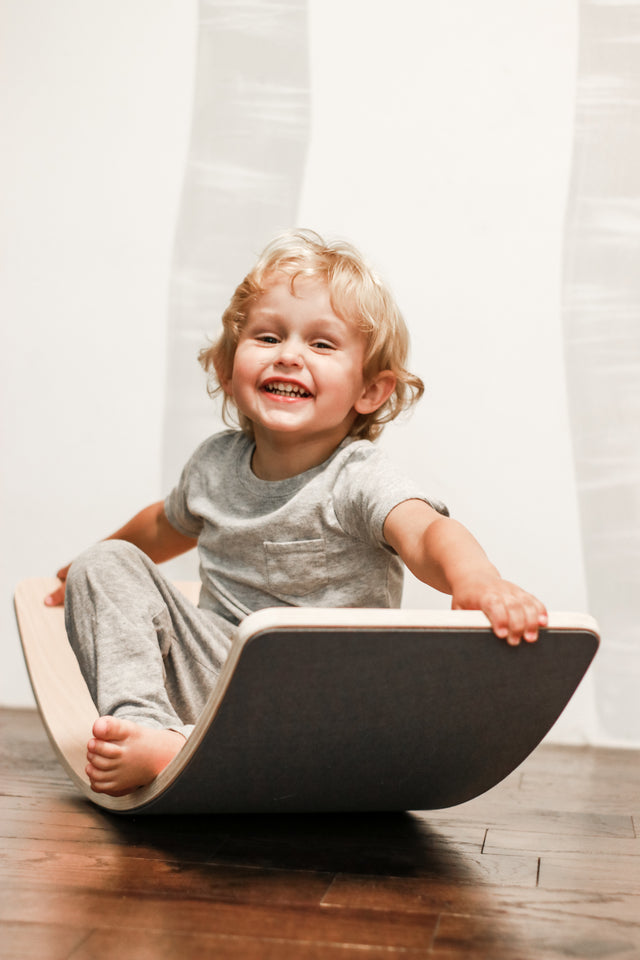 The Joey Co. Balance Board is great for the busy toddler. It is Montessori inspired with your child's safety considered. We added a nice grey felt pad on the bottom to add some cushion and protection against your floors.

The Joey Co. design is a classic balance board look that is sure to create an exciting playtime for your child. They can use it as a traditional wobble board or flip it upside down and use it as a ramp for their toys. It is a great asset to promote open-ended play for your child. The possibilities are endless.
The balance board is used to help your child learn coordination at a young age. We have seen it benefit children as young as 14-months learn to be more confident walkers. It is great for children to improve their motor skills.
Your child is sure to love it for years.
Processing Time: Will ship in 3-5 days
Material: High quality birch plywood with a natural non-varnish smooth finish.
Size: 33" long